Digital Mandalas
created by Viv Stacey and inspired by
Francisco de Osuna
These digitally rendered mandalas are the fruit of meditations on a series of prayer maxims of the Spanish Franciscan mystical writer - Francisco de Osuna. They are intended to create memorable visual forms to convey the dynamism of spiritual 'recollection' - where the powers and faculties of the whole person is gathered and collected in the Heart. They are also an experiment in using modern technology in the service of ancient spiritual art form.
The full collection is available at franciscodeosuna.blogspot.co.uk
A MINDFUL AND EMBODIED WAY OF KNOWING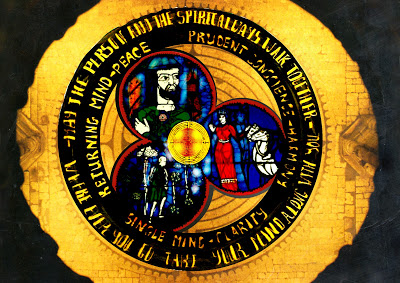 MAY THE PERSON AND SPIRIT ALWAYS WALK TOGETHER
from the first treatise in The Third Spiritual Alphabet.
Spiritual knowledge is an EMBODIED WAY OF KNOWING where there is a harmonious working together -
a 'walking together'
of the potentials of mind, body and memory.
A THANKFUL RECEPTIVE HEART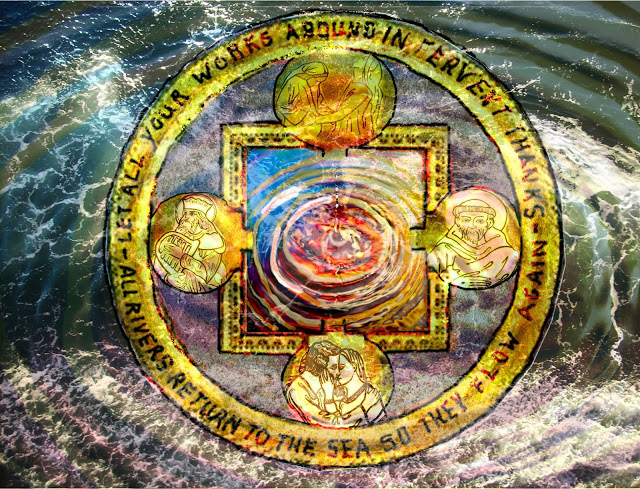 LET ALL YOUR WORKS ABOUND IN FERVENT THANKS
from the second treatise of the Third Spiritual Alphabet.
GRATITUDE is the key to spiritual healing and growth.
Thankfulness keeps returning our attention to the source and flow of life and trains the soul to live out of plenitude of grace.
The full collection is available at franciscodeosuna.blogspot.co.uk